Our church is excited to come together this September for a 40 Days of Community church wide study! We will kickoff this event on Sept 17th, so be sure to join a Community Group if you haven't already. We invite the whole church to participate in this study and commit to one another for 40 days, it is going to be life changing!
About the Study
For six weeks, Pastor Rick Warren will show you how we were never meant to live life alone and how our purposes are fulfilled together, in community.
What on Earth are we here for? Based on the New Testament "one another's," these sessions will help your small group or ministry experience relational renewal. Each week you will discover how we can love, reach out, fellowship, grow, serve, and worship together. Cultivate deeper relationships with those around you as you discover how we are Better Together.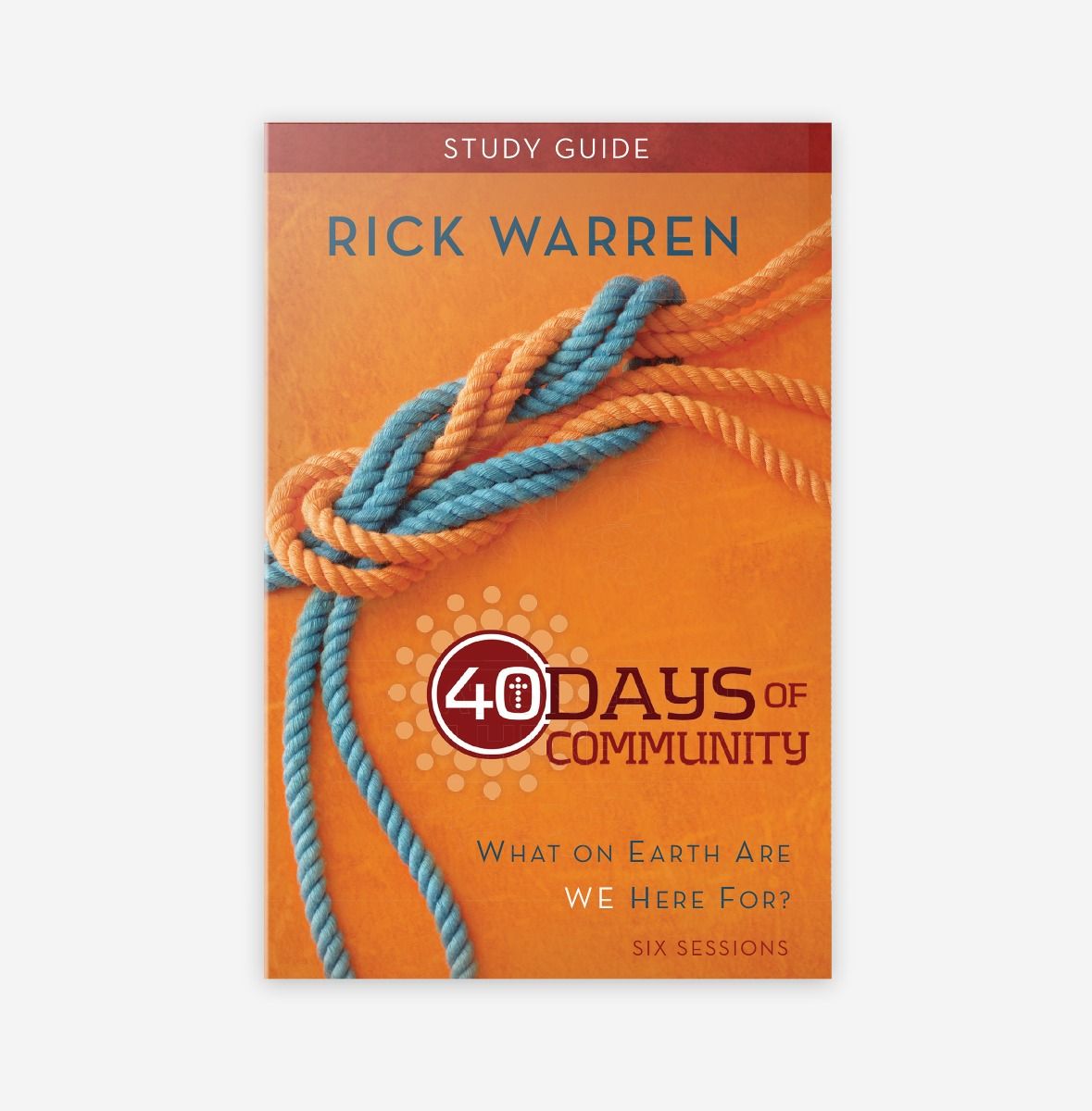 Each participant will have their own study guide. We will come together as a church body to hear the message on Sundays and then go deeper in our Community Groups during the week.
In each 20-minute video session with your group, you will learn a new purpose, its biblical support, how it applies to your life, and how you can use it to benefit the Kingdom of God.
Included in your study guide are 10 new ideas for hosts, frequently asked questions, session guidelines for discussion leaders, small group prayer and praise report, small group calendar, answer key, memory verses, and a daily reading plan.
We will end the study with a church wide day of service and bless our surrounding community.
If you are not in a group, now is the perfect time to join! All groups will begin this study the week of Sept 17th. Browse our groups and join one today! Get group info here!
We are praying over this study and the impact it will have on our church!